According to a University of Michigan poll, seeing pets can help older adults improve their physical health and mental health.
---
According to a poll published on the University of Michigan's (UM) homepage on April 3, watching cats curled up, puppies wagging their tails, goldfish fluttering in peace or listening. The sound of a rooster will help older adults to deal better with physical and mental health issues.
The nationwide health survey was conducted for 2,051 adults aged 50-80 in the United States. An estimated 55% of adults have at least one pet in the home, while more than half of them have multiple pets. More than three-quarters of owners claim that pets have helped them reduce stress and gain motivation to live. Only 18% of these think that pets put pressure on their wallets.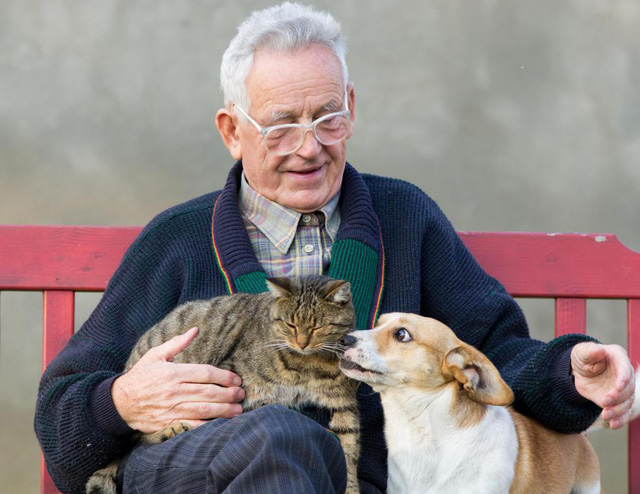 About 70% of pet owners and 78% of dog owners admit that pets help them be more active. For those with poor health, the owner also receives more benefits. Specifically, more than 70% of these older adults reported that pets help them cope effectively with psychological and physical symptoms, and 46% of those said that pets helped them ease their pain.
Although the benefits of pets are enormous, social connections, activities with friends and family also play an important role in adult life, says Cathleen Connell of the University of Michigan. Helping older adults to reduce the cost of caring for their pets, without compromising important relationships and other priorities, is a good investment in general health and well-being.
Poll results show that although pets offer benefits, they also cause certain concerns when some people prioritize them over their own health. In addition to good health practices for older people, such as walking the dog, or taking care of pets, pets also present certain risks. 6% of surveyed owners reported falling or injuring their pet. Meanwhile, the pain of losing a pet you love can turn into a psychological shock for them. This is something that relatives and friends need to keep in mind.