Pet Coach, vPET, Bring Fido are great apps for pet lovers.
For animal lovers, pets are just like family members. Therefore, you need to quickly update how to take care of your health and raise them. However, the cost of such things is often quite expensive. So how to take care of the best pet just save costs? Don't worry, these 5 super cool apps below will help you.
Pet Coach
If you still have concerns about your dog's health, training, nutrition, or anything else, PetCoach will support you in all that.
Users can ask for advice directly from an expert because this app allows you to get in touch 24/7 with certified veterinarians, dog trainers, animal nutritionists and experts. other. In addition, you can also send an expert an image of your dog for advice on diet, or review their injuries.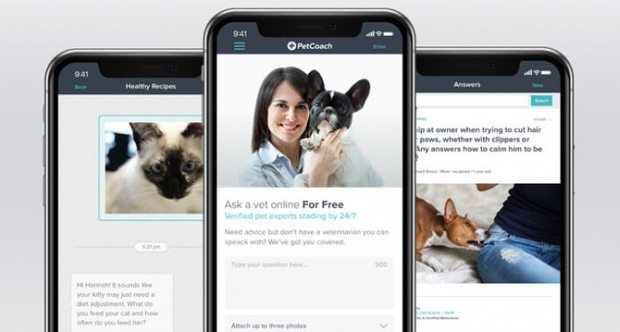 vPET
Vpet is the 4.0 pet care technology. The software possesses new features such as health monitoring, emergency call and treatment, besides constantly providing users with useful knowledge and information from other pet lovers from the pet community. .
Users can call an emergency vet or emergency veterinary, schedule an examination / treatment / surgery to suit their own time. In addition, you can also buy products, pet food and many other interesting features on Vpet.
Bring Fido
Instead of health care, this app will help you bring your pet anywhere. Bring Fido provides a comprehensive list of pet-friendly hotels and motels, as well as other friendly locations like parks or restaurants. So you absolutely can travel with your 4-legged friend.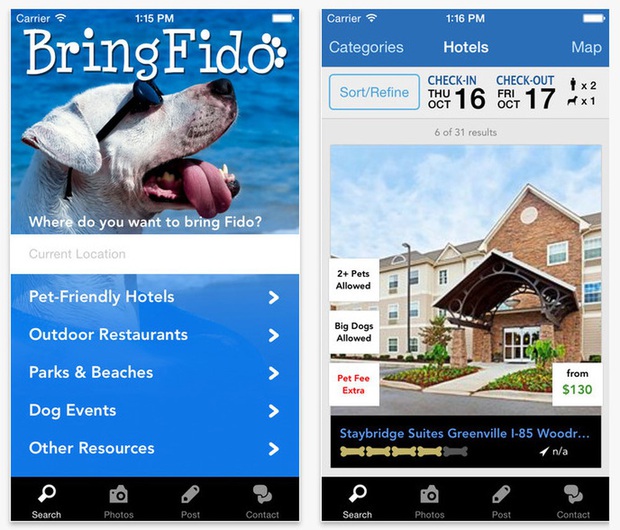 BarkCam
With Bark Cam, your dog has his own social network and can become a 4-leg model. It is specially designed to help users capture every moment of your dog by drawing their attention to the camera. Bark Cam is really useful for those who like to keep photos with their furry friends.
Relax My Dog
Don't think puppies are always happy. They also have times of stress or fatigue. Therefore, Relax My Dog will be an extremely suitable application to give your pet great relaxing moments.
The tunes of the application are designed exclusively for dogs with high frequency sounds. It helps dogs relieve stress, calm them and sleep better. You can use this app to help your dog get used to it every time he moves to a new place of residence.