Including quite expensive varieties like Chihuahua, corgi,husky, British terrier, Pomeranian, Tibetan Shepherd … kept in bad conditions.
---
About 200 individuals were rescued at a dog farm for the purpose of selling pets or slaughtering in Hong seong County, South Chungcheong Province, South Korea.
This facility has been in operation for 8 years, raising a variety of dogs of different ages, from birth to adulthood and locked them in a cramped, rusty cage.
Newborn dogs are locked in temporary cages made of iron net,rubber tires. The only light source is from light bulbs, many children do not have enough drinking water. Meanwhile, the slaughter was left out in the open,cold bones before local restaurant owners came to buy it.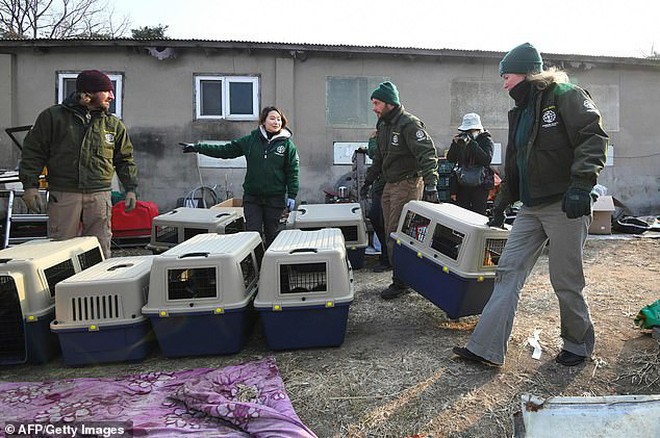 Under such bad conditions, many animals have sore wounds, especially on the legs and nails due to prolonged rubbing with the bottom of the cage. Many wounds have serious infections. It is known that such captive facilities are quite popular in Korea.
As for this Hong seong facility, over the past several weeks,the International Humanitarian Charitable Foundation (HSI) has come and witnessed the horrifying scene. Ms. Nara Kim from this fund told the DailyMail: "The line between being a pet or being slaughtered by Korean dogs is very fragile, that is a cruel truth."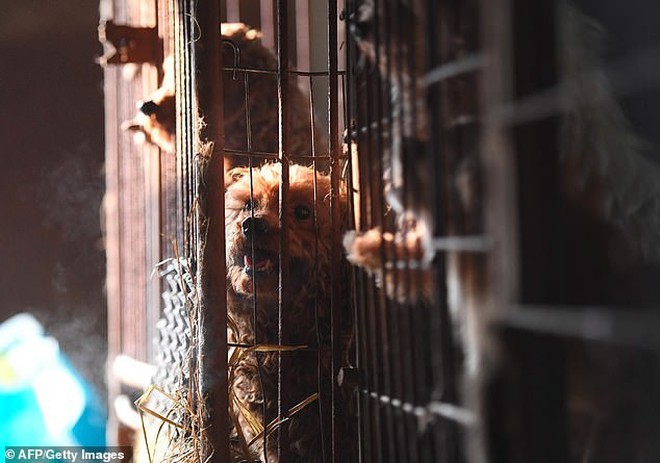 "When born in farms like this, very few dogs are becoming a loyal friend in the Korean family, but most of them will become chicks on the banquet table. Even expensive dogs Red, they can also be sold to newly established farms to breed, and thus live their entire lives in prison situations".
Initially, the HSI fund convinced the farm owner – Mr. Lee Sang-gu – to move the cages in the roof to avoid the cold, to place the straw to ensure the dogs were not starving. After all, they successfully negotiated with the farm owner. Accordingly, HSI fund spent nearly 200 dogs to the US and Canada to be adopted, and Mr. Lee pledged not to trade dog meat in the next 20 years.
According to Lee, the agreement comes as the dog farm situation is not profitable. The reason may be because Korean people, especially young people, are increasingly consuming dog meat.
Lee also felt frustrated when opening a farm like this, but because he inherited from his family and did not have many choices since his youth. For the past 8 years, Lee has kept his business secret because of being embarrassed, and more importantly, because of his vehement opposition from his wife and daughter – animal lovers. In the future, he plans to become a security guard and take a short-term computer course thanks to the money received from HSI.